Zada Freespirit
Energy Healer & Travel Companion
Current location: Tampa, Florida
Home Base: Tampa, Florida (New Tampa)
(Available by Appointment 24hr notice preferred). Short notice appointments are available If screening is passed and the deposit is sent in a timely manner.
The rates are for time spent together, In person and virtual appearances, companionship and entertainment only.
Meet & Greet(hh): $300
(Out-Date/In-Date)
1 hour: $400/$500
90 minutes: $550/$650
2 hours: $700 /$800 Home base In-date minimum
3 hours: $1050/$1150
4-5 hours: $1400/$1500
6-7 hours: $1900/$2000
8-9 hours: $2400/$2500
10-11 hours: $2900/$3000
12-14 hours: $3400/$3500
24 hours: $4500
$2500 for each additional day
IN-Date: You( The client) will travel to my location. While I do not maintain a permanent incall, one can easily be made with a deposit that will apply to our date. Deposit- 30% is required in order to secure our date. The remaining 70% of your investment will be due upon arrival.
Out-Date- I (Zada freespirit) will travel to your location. Deposit- Travel fee is required for my transportation °Travel fee will be added to your investment. Travel fee depends on the distance from my location to yours. Travel fee due before my arrival, 100% of your investment will be due upon my arrival.
Local +$70
Up to 30 miles +$100
Up to 70 miles +$200
Double The Fun! Goddess Synergy with Arielle Moore
Clock-free arrangement - When our schedules align, We'll get together and unwind, enjoying each others presence while time pass us by. Contact for details.
Exclusive arrangement

-
Want me all to yourself? For established friends only. It is imperative that we have great chemistry for this arrangement to work. Contact for details.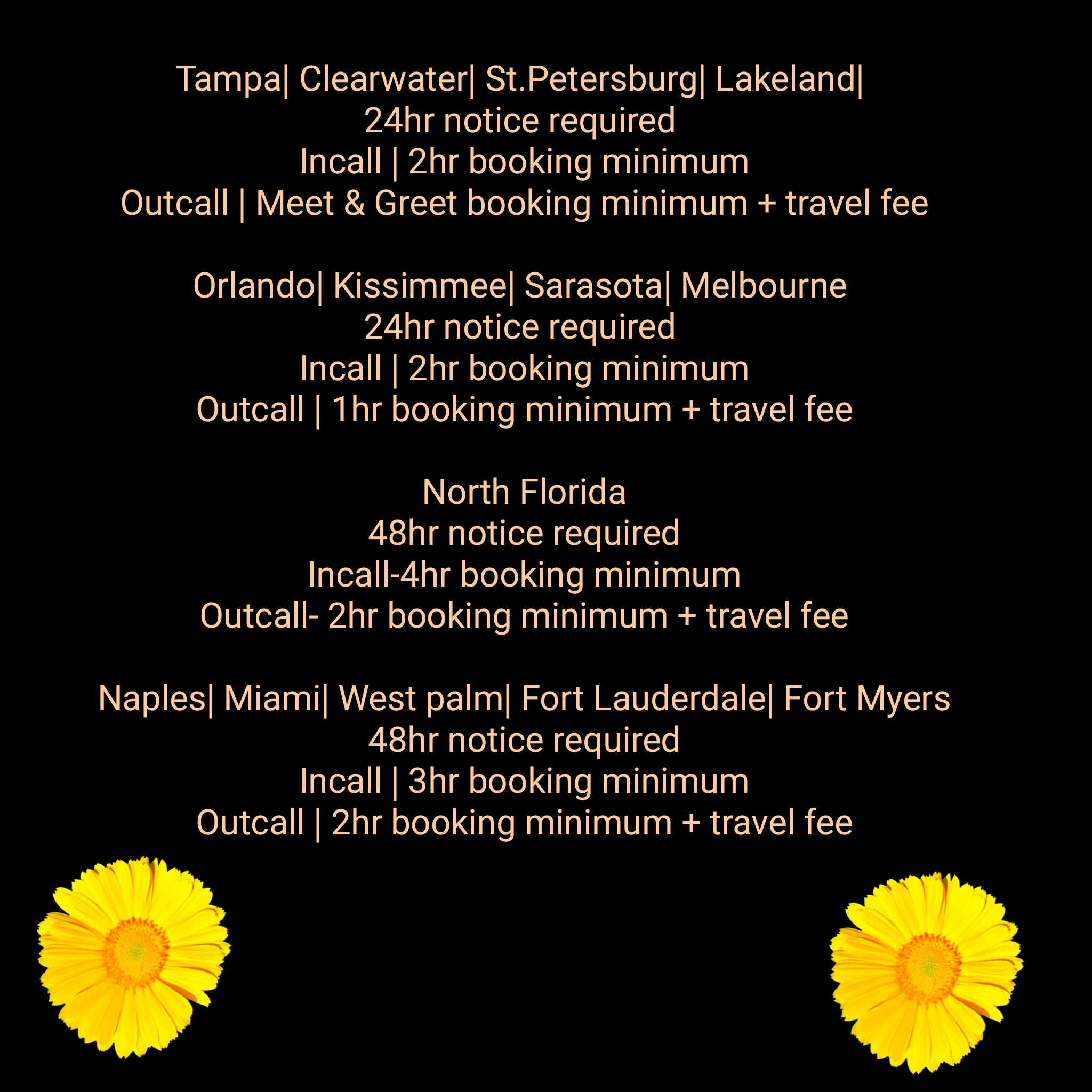 Video Sessions via skype
Ten minutes: $50
Twenty minutes: $100
Thirty minutes: $150
Sixty minutes: $200
Weekly/$350
Text sessions
Daily $20
Weekly $100
VIP Text Sessions
Daily $35
Weekly $150
(Pictures included)
Video Performance request: +100 per request via signal
Disclaimer: Text and virtual sessions are about providing an authentic human connection, virtually. For entertainment purposes only. Light screening required.